Evaluate your vehicle NOW!
About Us
Cash for Car Buyer was born out of our passion for automotive. We love the idea of recycling vehicles, giving them a new lease of life. Not only does this mean that cars don't end up in the landfill, but it also goes a long way towards keeping the demand for mining new metals low. When selling your car, it is important for you to choose a reliable and trustworthy buyer, someone that knows about cars and can give you a fair cash offer for it. We are one such Car Buyer in Sydney. We provide honest quotes and quick service to make it easy for you to sell your old or unwanted car.
Our Team Is Our Backbone
We are proud of our team of experienced auto experts and mechanics who make it possible for us to provide fast, same-day service and a hassle-free experience for our customers. Without such a team backing us, we just won't be the same. Each staff member has been carefully selected to ensure they espouse the values and goals of our company. We've regularly train our staff on industry best practices as well as in providing prompt and friendly customer service.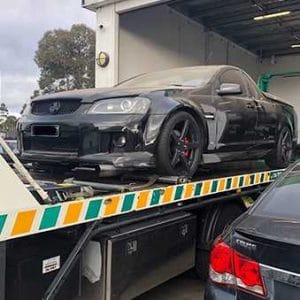 Licensed and Insured Car Removal Company in Sydney
When choosing a Car Removal company, it is crucial to make sure they're licensed and insured. The last thing you want is to get involved with a dodgy company that's not licensed and insured and does not have the experience and expertise to provide you with a smooth and easy transaction. This is what sets us apart as a Car Buyer. We are a licensed and insured Car Removal Company in Sydney that has designed a process to make car selling a breeze for Sydney residents. No longer do you have to spend weeks trying to get your car sold. Instead, we've made it possible for you to do so in just a day!
Our High Cash Offers
Of course, our fast service is just one of the reasons why customers flock to us. The other reason is that we offer high cash offers for cars of all makes and conditions. When we valuate a car, our goal is to make you the best cash offer for it. So, even if you have a scrap car that you think is more of a liability than an asset, Cash for Car Buyer will still make an offer for it! Pair that with our Free Car Removal and you've got yourself a pretty sweet deal indeed!
Got a car you want to get rid of ASAP? Get in touch with us today and we'll be happy to provide you with a quick and free quote for it! Call us on 0487 000 600